Story Project: Joe's Army Angels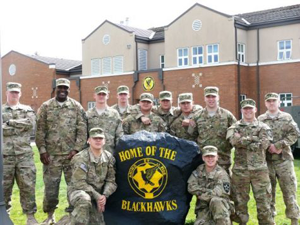 When Sarah Miller's younger brother Joe received orders for his first deployment, the West Point grad knew his family would support him and send him care packages abroad. But he wanted to make sure his men were taken care of as well, requesting that friends and family send care packages to his 14 platoon members in Afghanistan, not just to him.
Unsure of how to manage something so important to her 22-year-old brother, Sarah began searching the internet and found Lotsa Helping Hands.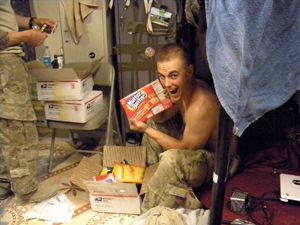 Sarah got Joe's Army Angels up and running within a few days, and the Community of 20+ members will send each platoon member and Joe three packages during their nine-month deployment in Afghanistan. Family members and friends ship the packages from Oregon, California and Idaho, and include anything and everything from instant coffee and candy to books and movies.
With Joe due home in early 2013, Sarah said it was the generosity of her brother that inspired her. "He said, 'I have many people in my life who will shower me with love constantly, but many of my guys have no one. Can you help them feel loved sister?' How could I not do everything I could to make that happen?" Sarah said.